Using a reputable tax preparer and filing your return electronically are two ways to cut down on errors. Nevertheless, there are some common errors to avoid when preparing your tax return. The IRS lists the key errors to watch out for now that can save you some headaches later.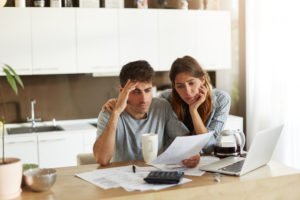 Common Error #1 – Missing/Incorrect Social Security Number – It should match exactly what is on your Social Security card.
Common Error #2 – Misspelled Names – The name on the return should match what's on your Social Security card.
Common Error #3 – Incorrect filing status – This is often just a case of choosing the wrong one. Using the Interactive Tax Assistant on IRS.gov can help you choose the correct status, especially if more than one applies.
Common Error #4 – Math mistakes – One of the most common errors. Always double check your calculations.
Common Error #5 – Credits or deductions – Mistakes in figuring out eligibility for and calculation of credits or deductions. Common ones include the EITC, child and dependent care credit and the recovery rebate credit. Using the Interactive Tax Assistant on IRS.gov can help.
Common Error #6 – Incorrect bank account numbers – Choosing direct deposit is recommended as a way to get your possible refund faster coupled with filing electronically. Be sure you are using the correct bank routing and account numbers on your tax return.
Common Error #7 – Unsigned forms – Simply put, an unsigned return is not valid. Whether you digitally sign before electronically filing your return or physically sign a paper one, be sure everyone who has to sign the return signs the return.
One Last Thing
Tax season is upon us. Does this time of year remind you of your tax problems? Call Strategic Tax Resolution today – trusted tax resolution experts with local offices and online tools to better serve you. We are the 'guy on your side' — handling the IRS and State taxing authorities on your behalf, working to negotiate the best possible outcome for you. Take control of your tax issues and call Strategic Tax Resolution today at 888-339-4914 and Get Relief!